it's safe to say:

we're committed to clean
At Hotel Spero, we understand that traveling during this time may be stressful. Be confident, we are taking the necessary steps for your safety and ours. We have implemented the California Hotel Lodging Association's enhanced cleaning and safety guidelines "Clean + Safe". This program was created in conjunction with CDC guidelines, The California Department of Public Health and County Health Departments. Our program is updated regularly, to help you stay safe at Hotel Spero. 
Highlights
Physical Distancing
Throughout the lobby, we have placed signage to assist with the recommended 6 feet of physical distancing. We have also removed some of the furniture from the lobby to provide additional space for all of our guests.
Contactless Experience
Feel confident during your arrival and departure from Hotel Spero. We have implemented contactless payment options and contactless guestroom key creation. A plexiglass shield is located at the front desk between team members and guests. Additionally, if you have a request for a forgotten item, we will deliver it to your room via contactless delivery.
Staff Safety
We provide face coverings, temperature checks (prior to arrival at Hotel) and appropriate PPE to all team members daily. Please note that per the City and County of San Francisco, masks are required to be worn in all public spaces of the Hotel.
Guest Rooms & Suites
We offer guestroom service daily to all of our guests. If you would like to decline service, please inform the front desk. If you choose to have service, we request that you schedule a time for cleaning in advance. You must vacate the room during cleaning. In addition to our housekeeping team cleaning guestrooms, Electrostatic Disinfectant Sprayers are also utilized to clean guestrooms.
A minimum of 24 hours will pass between new guests staying in guestrooms, when possible.
General Detail Cleaning
At Hotel Spero, we are utilizing Electrostatic Disinfectant Sprayers for cleaning multiple times per day in all public areas, with special emphasis on high-touch points.
Hand Sanitizer
Touchless hand sanitizer dispensers are located throughout the hotel, including the front desk, fitness center, and meeting space. Be sure to visit our "Hand Sanitizer Station" located in the lobby to choose your favorite sanitizing scent!
We've taken proactive safety measures to become Clean+Safe Certified by the California Hotel & Lodging Association.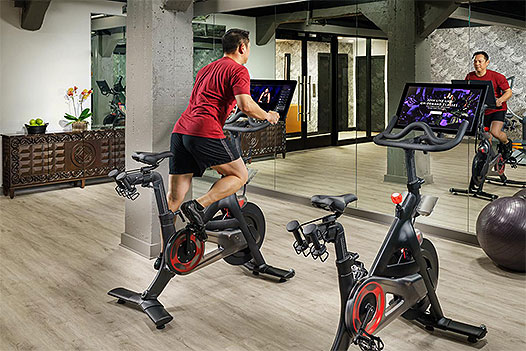 Fitness Center
Per the City and County of San Francisco, all indoor fitness facilities may be open and welcome guests at 25% of the stated occupancy. To comply with these guidelines, Hotel Spero has implemented the following actions:
By appointment only; one person per hour
Hand sanitizing station available for guests
Equipment deep cleaned after each guest, Including use of Electrostatic Disinfectant Sprayers
Don't forget to consider the hills of San Francisco for an intense workout!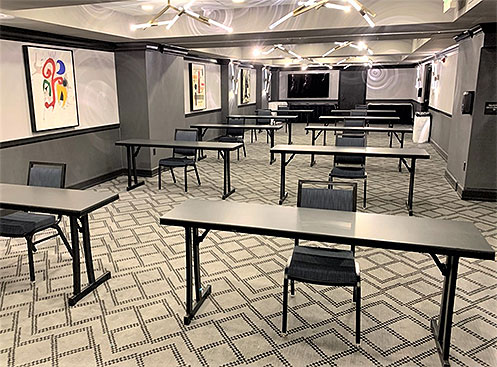 Meeting Space
Per the City and County of San Francisco, all event space must remain closed, including Jarvis' Corner and Business Center. When guidelines allow for reopening, Hotel Spero will implement the following actions:
Capacity charts configured for physical distancing
One-way signage for entry and exit; doors propped open
Room and A/V equipment sanitized before/after each event, during breaks/meals upon request
Removal of multi-use items such as pens, pads, water.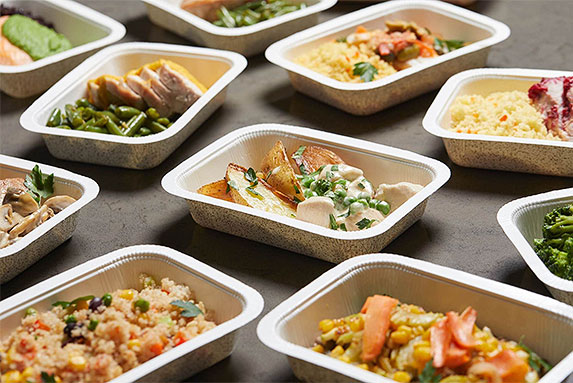 Jasper's Corner Tap & Kitchen
Open daily for all-day breakfast, lunch, and dinner. Currently available for to-go and delivery orders only.
Compliant with all industry food safety protocols
Sanitized frequently with attention to high-touch areas
Food pre-packaged, including silverware and sauces
Delivery available through Grubhub