it's safe to say:

we're committed to clean
At Hotel Spero, we understand that traveling during this time may be stressful. Be confident, we are taking the necessary steps for your safety and ours. We have implemented the California Hotel Lodging Association's enhanced cleaning and safety guidelines "Clean + Safe". This program was created in conjunction with CDC guidelines, The California Department of Public Health and County Health Departments. Our program is updated regularly, to help you stay safe at Hotel Spero. 
Highlights
Contactless Experience
Feel confident during your arrival and departure from Hotel Spero. We have implemented contactless payment options and contactless guestroom key creation. A plexiglass shield is located at the front desk between team members and guests. Additionally, if you have a request for a forgotten item, we will deliver it to your room via contactless delivery.
Physical Distancing
Throughout the lobby, we have placed signage to assist with the recommended 6 feet of physical distancing. We have also removed some of the furniture from the lobby to provide additional space for all of our guests.
Staff Safety
We provide face coverings, temperature checks (prior to arrival at Hotel) and appropriate PPE to all team members daily.
Masks are required in all public areas of the hotel.
Be Well Kit
Each guest will receive Hotel Spero's own "Be Well Kit" which includes a face mask, and sanitizing wipes.
General Detail Cleaning
At Hotel Spero, we sanitize frequently throughout the day with special emphasis on high-touch points.
Removal of Non-Essential Items
Multi-use items such as pens, pads and reading materials have been removed from the guestrooms.
Guest Rooms & Suites
We offer guestroom service daily to all guests. If you prefer to decline service, inform the front desk. If you choose to have service, we request that you schedule a time for cleaning in advance. You must vacate the room during cleaning.
A minimum of 24 hours will pass between new guests staying in guestrooms, when possible.
Hand Sanitizer
Touchless hand sanitizer dispensers are located throughout the hotel, including the front desk, fitness center, and meeting space. Be sure to visit our "Hand Sanitizer Station" located in the lobby to choose your favorite sanitizing scent!
Vehicles
Valet Service has been suspended. There is a self-parking option located next door to the hotel.
We've taken proactive safety measures to become Clean+Safe Certified by the California Hotel & Lodging Association.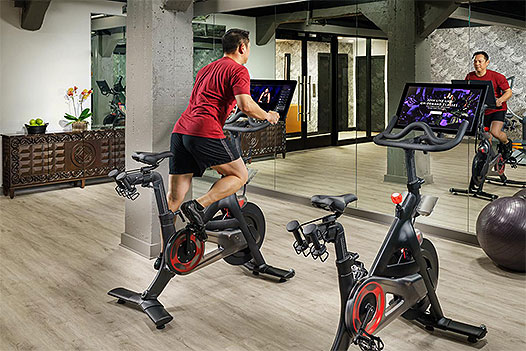 Fitness Center
The Fitness Center is located on the Lower Lobby level, accessible via stairs or elevator. Guest room key is required for entrance.
Per the City and County of San Francisco, proof of vaccination is required to utilize the fitness center
Appointments to utilize the fitness center are required. Please see our Front Desk staff to make an appointment and show proof of vaccination
Masks must be worn at all times in the Fitness Center
The Fitness Center is open daily from 8am – 6pm
The Fitness Center will be sanitized between guest usage
Don't forget to consider the hills of San Francisco for an intense workout!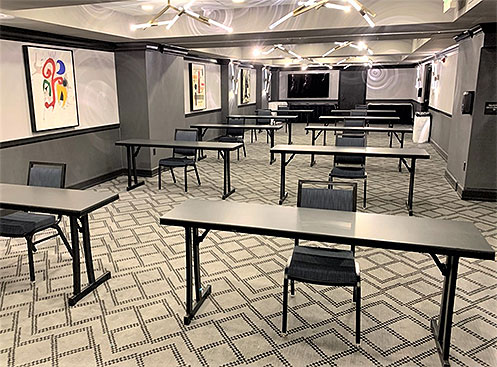 Meeting Space
Plan your next event with Hotel Spero! Contact the Sales Department at Sales@HotelSpero.com for current guidelines and availability. The following safety measures have been implemented:
Per the City and County of San Francisco, proof of vaccination is required for all attendees of events serving Food and Beverage. (Proof of vaccination is not required for events without Food and/or Beverage)
Masks must be worn at all times throughout the event
Capacity configured for physical distancing available
One-way signage for entry and exit; doors propped open
Room and A/V equipment sanitized before/after each event, during breaks/meals upon request
Removal of multi-use items such as pens, pads, water pitcher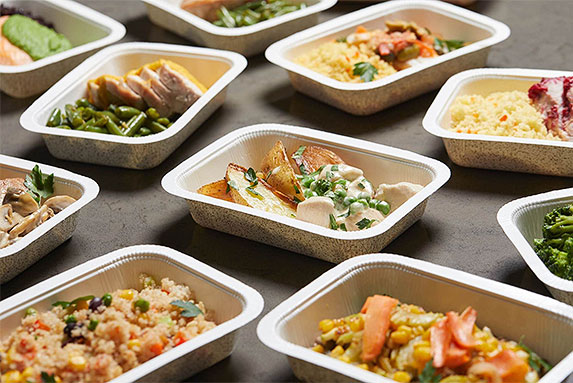 Jasper's Corner Tap & Kitchen
Jasper's is open daily for indoor dining! We proudly offer breakfast, brunch, lunch and dinner.
Per the City and County of San Francisco, proof of vaccination is required to dine in all restaurants, including Jasper's Corner Tap & Kitchen
Masks must be worn at all times, except when dining
Compliant with all industry food safety protocols
Sanitized frequently with attention to high-touch areas
To-go Orders Available. Delivery is available through Grubhub.