local events
TERMS AND CONDITIONS (USER GENERATED CONTENT)
Updated 12/27/2019
Welcome!
You're likely here because we've requested to share your photo across our online marketing channels.
We love to see how our customers are using Hotel Spero in their daily lives, and wish to gather examples of the most distinctive, creative and elegant presentations of our product. We regularly reach out to customers to request additional rights to reproduce images on our website, social media sites and more.
Whenever possible, we also include your handle or byline. Thank you for considering sharing your photo or video!
By responding to our request with the hashtag #YesHotelSpero you are agreeing to the following:
User Content
As between you and us, you own all content and information you post or share using the Site (referred to as "User Content"), such as posting or sharing comments, photos, and videos. You give Hotel Spero permission to use your User Content as follows: you grant to Hotel Spero a license to reproduce, display, perform, distribute, modify, and otherwise use your User Content in connection with the Site and for other Hotel Spero marketing purposes, including without limitation in Hotel Spero email, website, social media sites and other customer communications, as well as with our Hotel Spero partners. We may display advertisements in connection with your User Content or on pages where your User Content may be viewed by you or others, and we may use your User Content to advertise and promote Hotel Spero or the Site. Our license to your User Content is non-exclusive, meaning you may use the User Content for your own purposes or let others use your User Content for their purposes. Our license to your User Content is fully-paid and royalty free, meaning we do not owe you anything else in connection with our use of your User Content. We may exercise our rights anywhere in the world. Finally, our license is perpetual, meaning that our license lasts for an indefinite period of time.
You promise that:
You own all rights to your User Content or, alternatively, that you have the right to give Hotel Spero the rights described above;
You have paid and will pay in full any fees or other payments that may be related to the use of your User Content; and
Your User Content does not infringe the intellectual property rights, privacy rights, publicity rights, or other legal rights of any third party.
We may refuse to accept or transmit User Content for any reason. We may remove User Content from the Site for any reason.
Questions?
If you have any questions about these Terms & Conditions, please feel free to email us at: social@hotelspero.com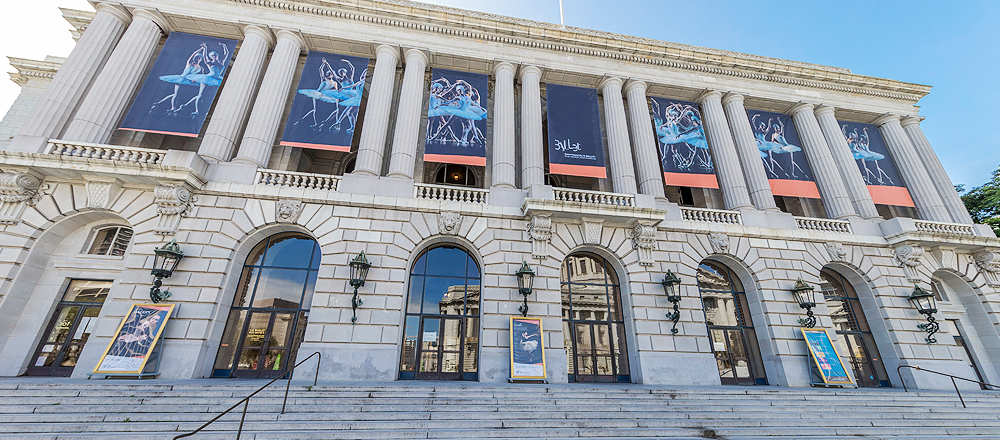 January
San Francisco Comedy Festival
Dubbed SF Sketchfest, this nationally recognized, 17-day comedy festival features top comics in more than 200 shows, ranging from improv to stand-up and storytelling comedy, at multiple venues across the city.
February
Chinese New Year Festival & Parade
Sponsored by Southwest Airlines, the Chinese New Year Festival & Parade is the largest Asian cultural event in North America. Highlights include a 201-foot dragon manned by nearly 100 puppeteers, fireworks, and the crowning of Miss Chinatown.
March
St. Patrick's Day Parade
The west coast's largest St. Patrick's Day celebration kicks off with a parade that ends at Civic Center Plaza, just a few blocks from the hotel. Expect big crowds and lots of Irish music, dancing, and beer in between.
April
Cherry Blossom Festival
Watch Japantown sparkle in all its cherry blossom glory for two weekends in April. Highlights of this rite of spring include music to ward off evil, crafts to keep kids entertained, and lots of delicious food. The Grand Parade starts at the Civic Center, just steps from Hotel Spero.
May
Bay To Breakers Race
Lace up your running shoes and make a date for the Bay to Breakers Race, the city's oldest footrace. Held on the third Sunday in May, this has been a San Francisco tradition since 1912.
June
San Francisco Pride Celebration and Parade
The largest gathering of the LGBT community in the nation, the San Francisco Pride Celebration and Parade draws over 200 parade contingents and exhibitors, and features more than 20 community-run stages and venues dedicated to celebrating love.
July
Fillmore Jazz Festival
One of the largest free jazz festivals in the world, this fun, 12-block festival features three stages full of soulful blues, plus local arts, shopping and food goodness over the Fourth of July weekend.
August
Outside Lands
This festival in Golden Gate Park probably needs no introduction, it's widely considered the city's premier music event. Look for more than 100 artists, ranging from headliner to home-grown talent, performing on multiple stages across three days.
September
Oktoberfest by the Bay
All that's great about German culture comes together at Pier 48 for the annual three-day Oktoberfest by the Bay festival, a chance to fill your beer stein to the top and feast on sausage and potato salad as you celebrate the marriage of Prince Ludwig and Princess Therese, back in 1810.
October
Fleet Week
A San Francisco favorite, Fleet Week is where water and wings meet for a show of patriotism at Pier 39. Begin your day with a tour inside the great ships which have carried thousands of our nation's service men and women around the world, then see the thrilling Blue Angels' air show, colorful military bands, and fireworks galore.
November
The Great Dickens Christmas Fair
Be immersed in the world of Charles Dickens at this annual four-week holiday celebration at the historic Cow Palace. Explore the winding lanes of Victorian London and be captivated by music halls, theaters, pubs, dance parties, and charming shops filled with handmade holiday treasures.
December
SantaCon
Full Santa (or elf) suits are required for this pre-Christmas pub crawl that snakes out over six routes, beginning in nearby Union Square around noon. Expect lots of holiday cheer and caroling as you make merry with a few thousand other revelers.