Meetings & Events

Meeting & Event Venues
at Hotel Spero
Hotel Spero consistently provides warm hospitality for unforgettable business meetings and social events. With 3,000 square feet of sleek, modern event space, in five flexible meeting and banquet rooms, we can comfortably accommodate up to 80 seated guests for dinner or 140 for a reception.
TERMS AND CONDITIONS (USER GENERATED CONTENT)
Updated 12/27/2019
Welcome!
You're likely here because we've requested to share your photo across our online marketing channels.
We love to see how our customers are using Hotel Spero in their daily lives, and wish to gather examples of the most distinctive, creative and elegant presentations of our product. We regularly reach out to customers to request additional rights to reproduce images on our website, social media sites and more.
Whenever possible, we also include your handle or byline. Thank you for considering sharing your photo or video!
By responding to our request with the hashtag #YesHotelSpero you are agreeing to the following:
User Content
As between you and us, you own all content and information you post or share using the Site (referred to as "User Content"), such as posting or sharing comments, photos, and videos. You give Hotel Spero permission to use your User Content as follows: you grant to Hotel Spero a license to reproduce, display, perform, distribute, modify, and otherwise use your User Content in connection with the Site and for other Hotel Spero marketing purposes, including without limitation in Hotel Spero email, website, social media sites and other customer communications, as well as with our Hotel Spero partners. We may display advertisements in connection with your User Content or on pages where your User Content may be viewed by you or others, and we may use your User Content to advertise and promote Hotel Spero or the Site. Our license to your User Content is non-exclusive, meaning you may use the User Content for your own purposes or let others use your User Content for their purposes. Our license to your User Content is fully-paid and royalty free, meaning we do not owe you anything else in connection with our use of your User Content. We may exercise our rights anywhere in the world. Finally, our license is perpetual, meaning that our license lasts for an indefinite period of time.
You promise that:
You own all rights to your User Content or, alternatively, that you have the right to give Hotel Spero the rights described above;
You have paid and will pay in full any fees or other payments that may be related to the use of your User Content; and
Your User Content does not infringe the intellectual property rights, privacy rights, publicity rights, or other legal rights of any third party.
We may refuse to accept or transmit User Content for any reason. We may remove User Content from the Site for any reason.
Questions?
If you have any questions about these Terms & Conditions, please feel free to email us at: social@hotelspero.com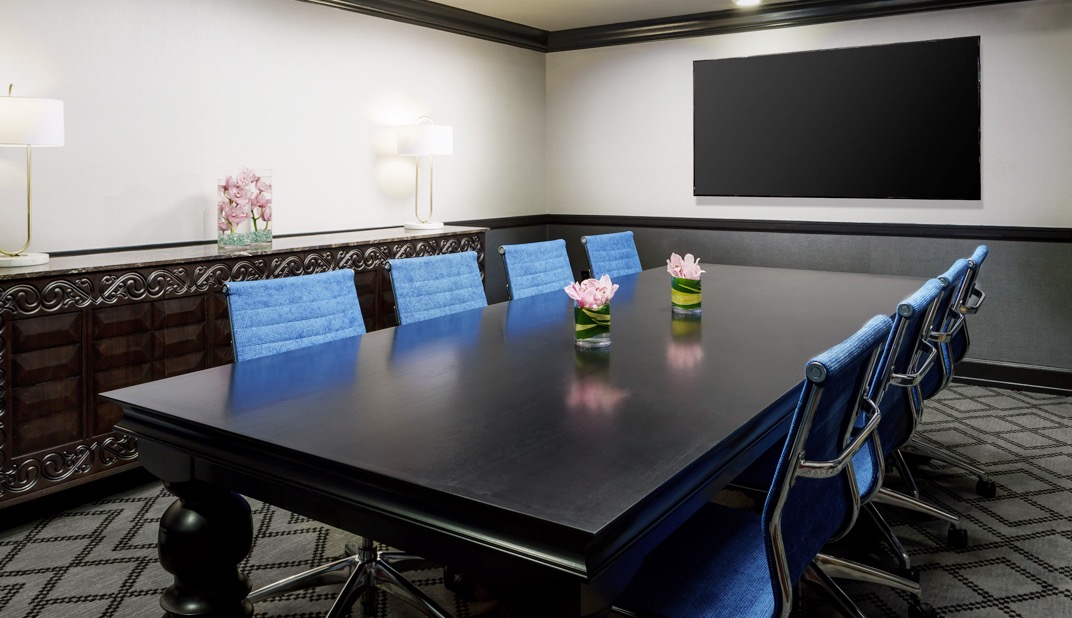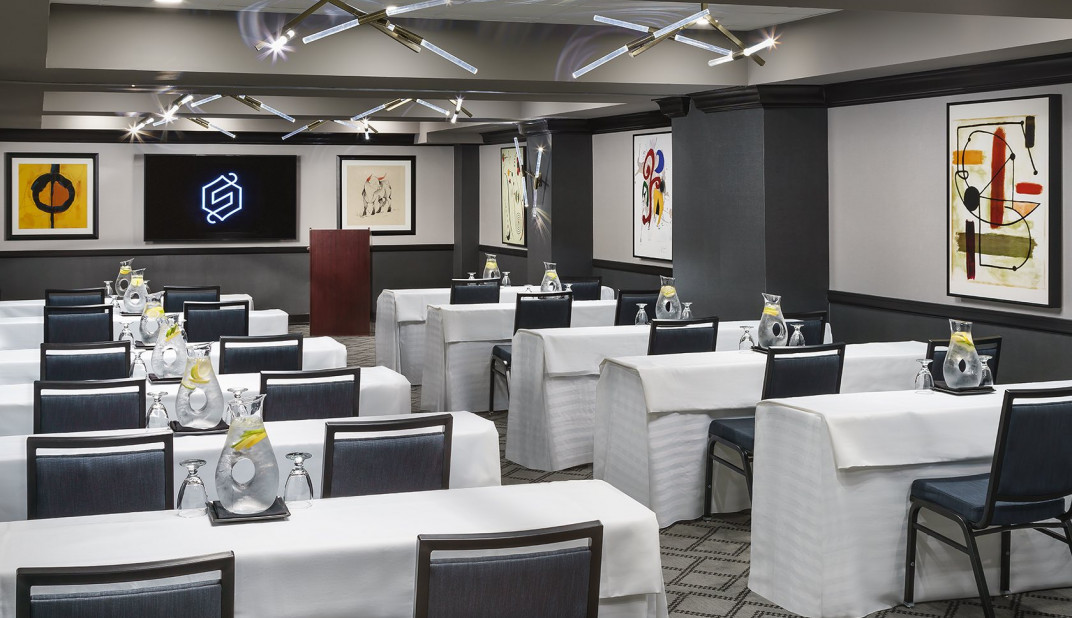 Set The Stage For Successful Meetings
Our sales and catering team will help you design an event that is both productive and memorable for you and your attendees. Meetings at Hotel Spero combine great food, modern accommodations, and five high-tech meeting rooms with built in 75-inch monitors.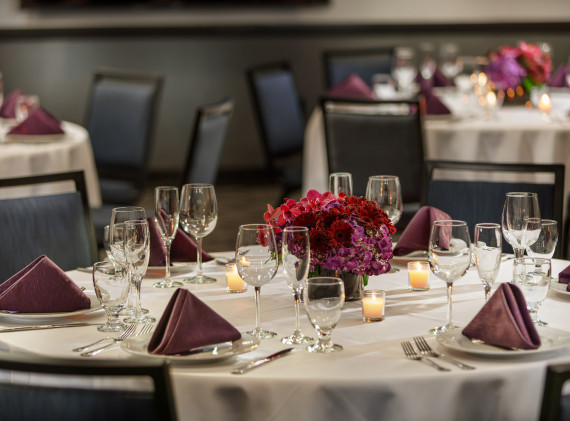 Celebrate Special Occasions With Us
Events at Hotel Spero combine the sophistication of our historic setting with the elegance of our modern venues. Our dedicated culinary team provides decadent and delicious cuisine, while our friendly event staff delivers top-notch service. From birthday parties to wedding receptions, our events are sure to impress your guests.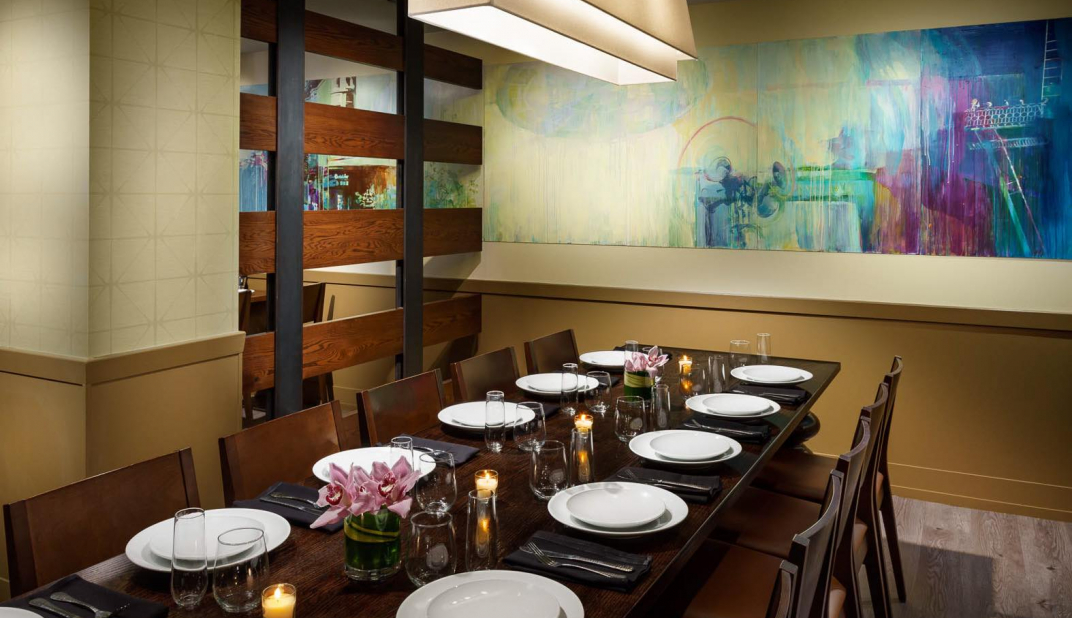 Indulge In Private Dining At Jasper's
Jasper's flexible space can accommodate any size group, from intimate family get-togethers of 12, to corporate events for up to 225 guests. From small receptions or happy hours in Jasper's Lounge to seated dinners in the dining room, the team at Jasper's will make every event a special and memorable occasion.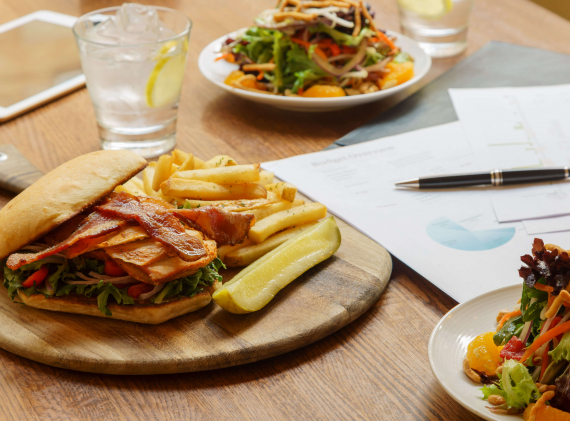 Custom Catering from Jasper's Kitchen
Your guests will love the distinctive catering provided by our restaurant, Jasper's Corner Tap & Kitchen. Jasper's award-winning cuisine combines upscale, tavern-inspired fare with local, organic, and seasonal ingredients; all created by our amazing culinary team and Executive Chef.